Nucar Pre-Owned Certified Warranty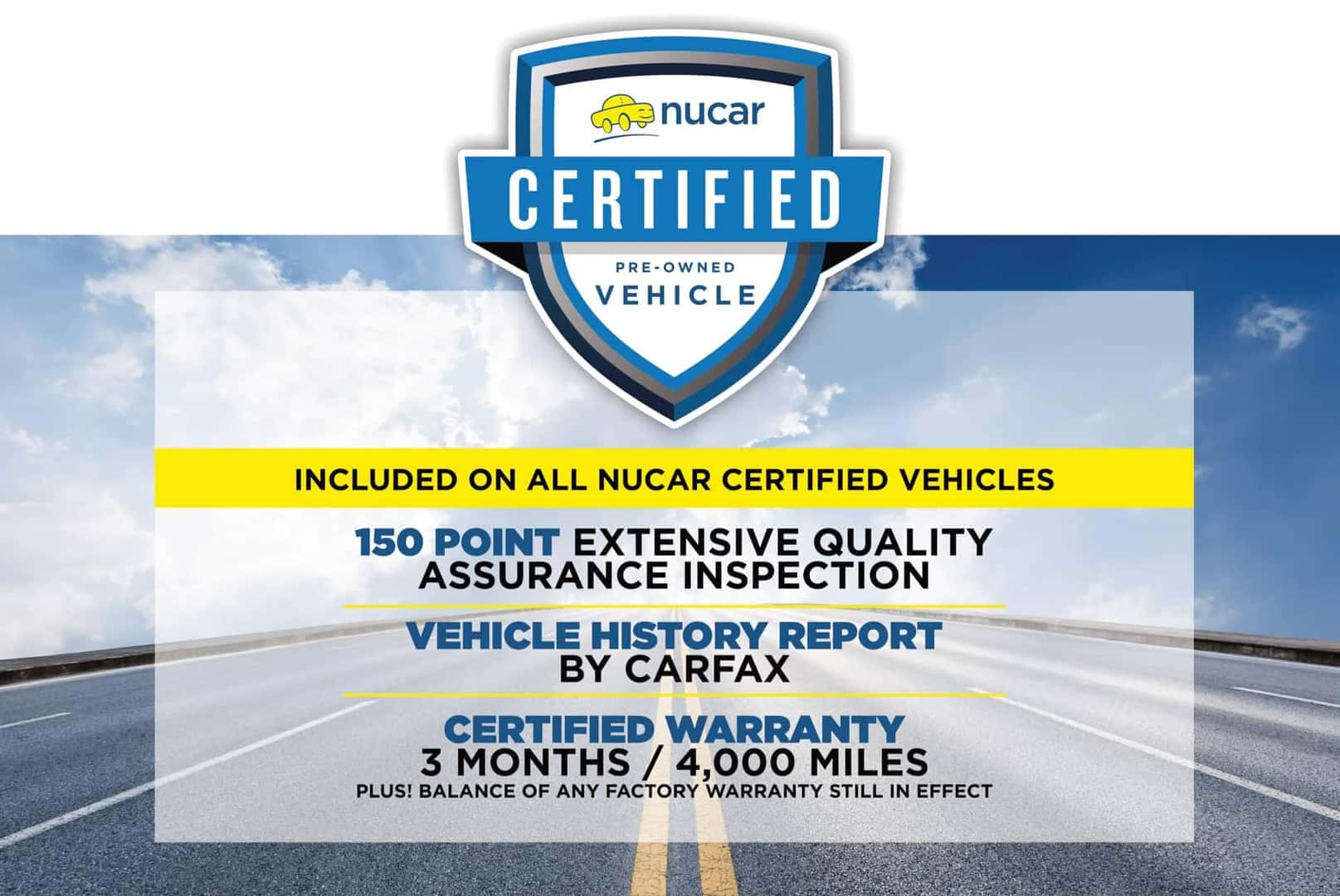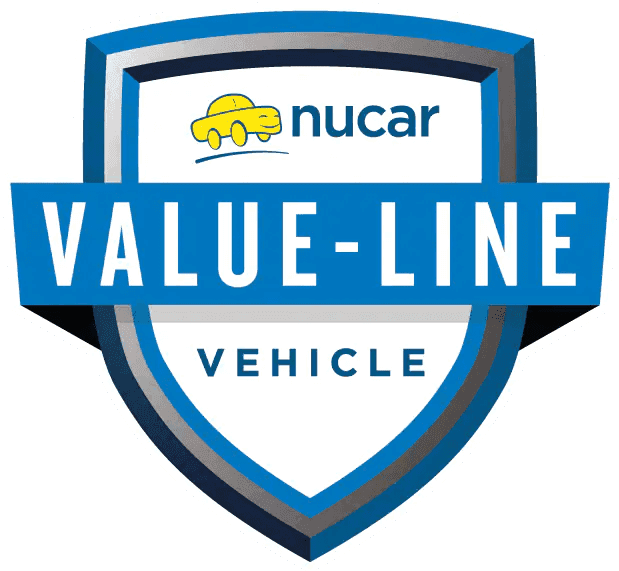 VALUE-LINE VEHICLES
Passes NH State Inspection
Comes with a 30-day, 1,000-mile Powertrain Guarantee
These are one step below Certified Pre-Owned vehicles since they're slightly older, may have aesthetic blemishes and may have higher mileage, but are mechanically safe and sound!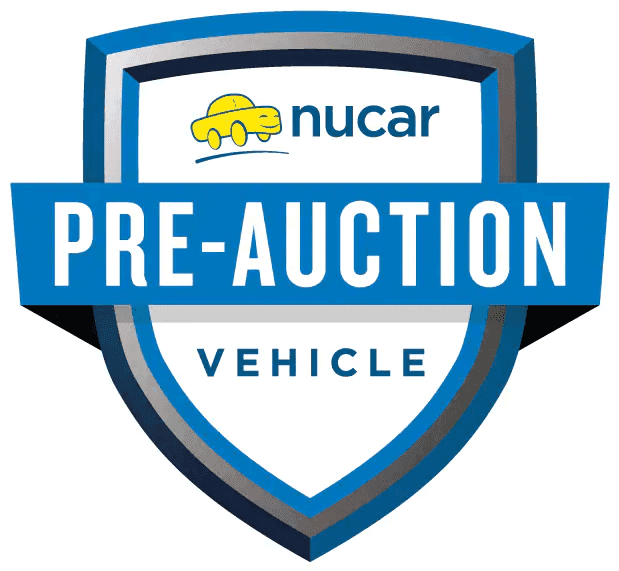 PRE-AUCTION VEHICLES
Buy cars like a car dealer!
Save big for a great value!
Buy before we send to auction, marked THOUSANDS below market value and are best for the mechanically inclined.
COMPONENT GROUPS THAT ARE COVERED INCLUDE:
• Engine • Transmission • Drive Axle • Rear Wheel Drive • Front Wheel Drive • Engine Cooling System • Factory Air Conditioning • Front Suspension • Steering • Electrical • Brakes • Fuel System
---
Our rigorous 150 POINT INSPECTION is composed of the following:
ROAD TEST
1. SEAT BELTS
2. MIRRORS
3. GAUGES & WARNING LIGHTS
4. ENGINE START/IDLE
5. TRANSMISSION SHIFTING
6. TRACTION CONTROL
7. BRAKING
8. ANTI-LOCK BRAKES
9. STEERING
10. ALIGNMENT
11. BODY/CHASSIS INTEGRITY
12. TRANSFER CASE
13. CRUISE CONTROL
14. WINDSHIELD WIPERS, WASHERS
15. REAR WIPERS, WASHER
16. SPEEDOMETER
17. ODOMETER
18. TILT/TELESCOPING WHEEL
19. HEATER/A/C
20. HORN OPERATION
21. WIND NOISE
22. REMOTE STARTER
23. ENGINE NOISE NORMAL
24. TRANSAXLE NOISE NORMAL
25. SHIFT INTERLOCK
26. DRIVE AXLE
27. CLUTCH OPERATION FUNCTIONAL
28. KEYS, KEY FOBS
29. SPARE TIRE TOOLS
30. INTERIOR LIGHTS
31. EXTERIOR LIGHTS
32. DOORS
33. DOOR LOCKS
34. WEATHER STRIPPING
35. SEATS
36. CHILD SAFETY SEATS
37. FUEL DOOR
38. TRUNK/HATCH RELEASE
39. HOOD RELEASE
40. POWER WINDOWS
41. ALARM
42. POWER OUTLETS
43. PARKING BRAKE
44. SUNROOF
45. AUDIO SYSTEM
46. NAVIGATION SYSTEM
47. DVD OPERATION
48. SPEAKER OPERATION
49. HAZARD LAMPS
50. PLATE LIGHTS
51. UNDER HOOD LIGHT
52. ELECTRICAL SYSTEM
53. BATTERY LOAD/CHARGE
54. ENGINE COOLING SYSTEM
55. POWER STEERING
56. BRAKE SYSTEM
57. INGITION SYSTEM
58. FUEL SYSTEM
59. VACUUM SYSTEM
60. A/C COMPRESSOR
61. BELTS / SERPENTINE
62. AIR FILTER
UNDER VEHICLE
63. VISUAL – UNDERBODY
64. FRAME
65. EXHAUST SYSTEM
66. SHOCKS/STRUTS
67. SPRINGS/SWAY BARS
68. CONTROL ARMS/MOUNTS
69. STEERING LINKAGE
70. ENGINE/TRANSFER CASE
71. CV/DRIVE AXLE JOINTS
72. DV/DRIVE AXLE BOOTS
73. DRIVE LINE / AXLES
74. RACK AND PINION GEARS
75. PARKING BRAKE CABLE
76. BRAKE PADS / SHOES
77. BRAKE CALIPERS
78. BRAKE ROTORS
79. BRAKE DRUMS
80. BRAKE HYDRAULICS
81. MASTER CYLINDER
82. BOOSTER
83. TIRES/SIZE/MATCH/PSI
84. WHEELS
85. LUG NUT TORQUE
86. SKID PLATES
EXTERIOR
87. UNDERHOOD
88. FRONT BUMPER/FASCIA
89. GRILLE/EMBLEMS
90. HOOD ALIGNMENT
91. FENDER ALIGNMENT
92. DOOR ALIGNMENT
93. TRUNK LID
94. REAR BUMPER
95. ROOF
96. GLASS
97. HEADLIGHTS
98. WHEELS/COVERS
99. FLOOD/FIRE DAMAGE
100. BODY PANEL INSPECTION
101. HOOD/TRUNK RELEASE
102. POWER LIFTGATE
103. POWER SLIDING DOOR
INTERIOR
104. INSTRUMENT PANEL
105. CLOCK/TIMER
106. HEADRESTS
107. SEAT CUSHIONS
108. HEATED SEATS
109. COOLED SEATS
110. DOOR CONTROLS
111. DOOR TRIM
112. CONSOLE / LIDS
113. STORAGE COMPARTMENTS
114. FRONT & REAR CARPETS
115. FRONT & REAR MATS
116. HEADLINER
117. OVERHEAD CONSOLE
118. TRUNK
119. A/C – HEATER DUCTS
120. IN-CABIN AIR FILTER
121. SPARE TIRE & WHEEL
122. WARNING CHIMES
FLUIDS
123. OIL
124. BRAKE FLUID
125. POWER STEERING FLUID
126. REAR DIFF. FLUID
127. TRANSMISSION FLUID
128. TRANSFER CASE FLUID
129. FRONT DIFF FLUID
130. REAR DIFF FLUID
131. CLUTCH FLUID
132. COOLANT LEVEL/QUALITY
133. WASHER FLUID
134. A/C SYSTEM CHARGE
MISCELLANEOUS
135. ACCESSORIES
136. RUNNING BOARDS
137. WIND DEFLECTORS
138. EXTERNAL ANTENNAS
139. TRAILER HITCH/WIRING
140. ELECTRICAL BRAKE CONTROL
141. DIAGNOSTIC CHECK
142. FINAL ROAD TEST
143. CHECK VEHICLE HISTORY
144. AUTOCHECK REPORT
145. OWNERS MANUAL
146. CHECK FOR OPEN RECALLS
HYBRID
147. HYBRID COOLING SYSTEM
148. SWITCHABLE PWR MOUNT
149. HYBRID ENT. SYSTEM
150. 110V POWER OUTLET